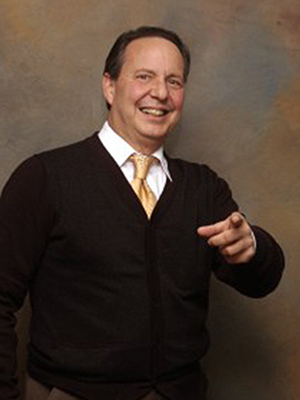 Dr. William C. DeAngelo, Clinical Director, Chiropractic Physician
Dr. DeAngelo began his career in medicine as a respiratory therapist, graduating from Quinnipac College in 1975. He continued to pursue his passion in the medical field and entered National College of Chiropractic, graduating in 1989. Upon returning from Chicago he opened the Neuro Spinal Center in Milford in 1991, a facility that has been open for over 20 years, and through which thousands of patients each year seek his care. Dr. DeAngelo's practice has continued to grow through the years and he has expanded to four clinics on the shoreline, in Milford, Stratford, West Haven, and Norwalk, where he not only practices, but is also the clinical director. Dr. DeAngelo is an active member of the community and of his profession, serving on many committees for the Connecticut Chiropractic Association.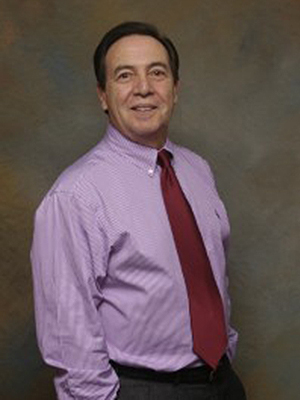 Dr. Paul F. Musco, Chiropractic Physician
Dr. Musco joined the Neuro Spinal Center in January of 2012 after being in private practice in West Haven for over 34 years. Dr. Musco did his undergraduate studies at the University of New Haven before completing his Chiropractic degree at National College of Chiropractic in Lombard, Illinois. Dr. Musco is also an adjunct professor at Gateway Community College and serves on the Board of Directors, of the local public access station, at Citizens Television where he has been doing a weekly television show for the past 14 years. Dr. Musco is a U.S. Army veteran and served overseas during the Vietnam War. During his years in private practice, Dr. Musco was the Chiropractic Physician for the Oakland A's double A team when they played here in West Haven. His specialties include spinal and sports related injuries along with diet and nutrition.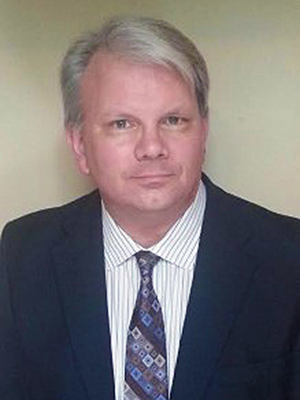 Dr. Christopher Rickard, Chiropractic Physician and Certified Acupuncturist
Dr. Rickard is a lifelong resident of Connecticut and he has been in private practice for 23 years. After receiving his undergraduate degree in biology from Central CT State University in 1986, he then earned his Doctor of Chiropractic degree from Western States Chiropractic College in Portland, OR in 1992. Dr. Rickard is always working to expand his clinical expertise and to be able to offer many varied treatment options to his patients, so in 2011 Dr. Rickard became a certified Acupuncturist. Dr. Rickard is an adjunct professor of biological sciences at Gateway Community College and he is also a CT state certified biology instructor. Dr. Rickard is very active in the community, participating in many charity events and he is on the board of directors for Hall Neighborhood House in Bridgeport. Following the events of September 11, 2001, Dr. Rickard worked as a Chiropractic volunteer at Ground Zero in New York for 8 months. In addition to his current training, Dr. Rickard is working toward becoming a Certified Medical Examiner and a Certified Chiropractic Sports Physician. Wellness and education go hand in hand and by educating our patients and the community, we help them get better and stay healthy.
To read more about Dr. Rickard's volunteer work at Ground Zero, please click on the links below to read his 2 articles.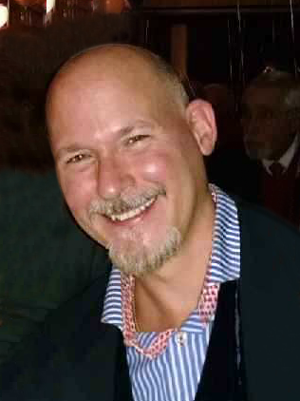 Dr. Chris Sova, Chiropractic Physician
Dr. Chris Sova has recently joined our practice after practicing chiropractic for over 20 years.  Originally from New Jersey, he graduated from University of Bridgeport, College of Chiropractic in 1998, Magna Cum Laude, and has been a practicing chiropractor with his wife, Dr. Beverley Marr.  They live in Monroe, CT and have a son who is a navigator in the Royal Canadian Navy.  Together they invented and patented Pure Posture, which is an orthopedic device that is used to aid in posture and back pain.
In his spare time he is an avid sportsman, enjoying hunting, fishing, riding on his motorcycle and scuba diving.  He was a member of the Dive Team at the Norwalk Aquarium giving educational presentations in the shark tank.  He is often found fishing and scuba diving in the Long Island Sound.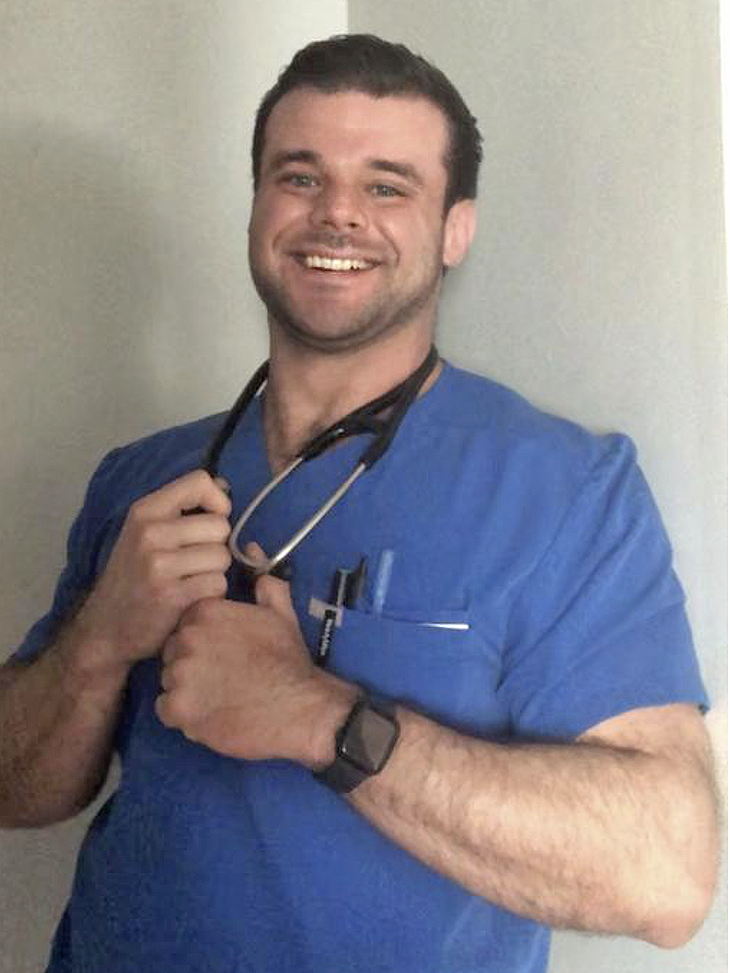 Dr. Mike Granato, Chiropractor
Dr. Mike Granato, goes by Dr. Mike, recently joined the Neuro Spinal practice in 2023. He graduated from UConn Storrs with a BS in biology with focus in physiology and neurobiology. Dr. Mike spent a year backpacking across Europe in 2016, trading labor on agricultural and dairy farms for a roof and 3 square meals, before going on to study Chiropractic Medicine at the University of Bridgeport. His passion for strength sports, modern medical research, and pain science outside of the clinical setting helps inform how he approaches each patient. Through the use of analogies, he likes to help patients better understand their pain experience and challenges the idea that the human body is not fragile.
In his spare time he competes in the sport of powerlifting with his wife, and provides rehab consultation to athletes and coaches of all kinds. Dr. Mike has a unique love for ice cream, often spotted at local ice cream stands year-round. If you see him out and about, feel free to say hi and share a cone.